Improve the disease resistance rate of chickens
1.Liver and kidney health care
Human liver and kidney are very important, and the liver and kidney of the chicken are also important, because liver and kidney function is related to detoxification and metabolism. Therefore, paying attention to the liver and kidney health care of the chickens can make the chickens more energetic and the blood more smooth in poultry cages for sale.
2. Intestinal health care
The intestine is the largest immune organ of the chicken. The intestinal tract is not good. The health of the chicken is definitely not guaranteed. Even if it is not ill, it will become sick due to absorption problems. Gut care can even be said to be one of the most important things to raise chickens.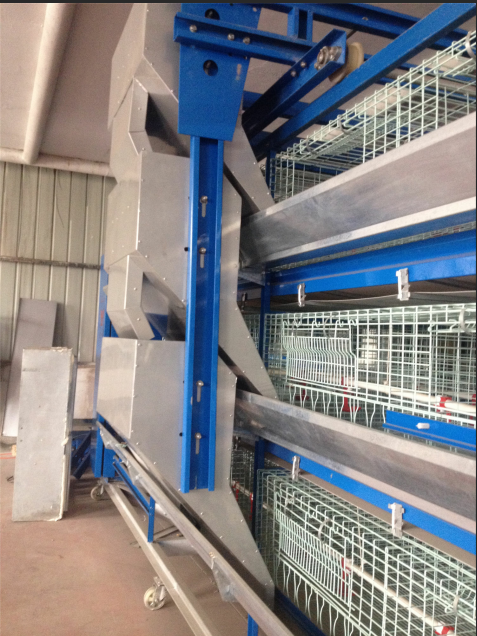 3. Different seasons of health care
This is actually easier for chicken farmers to understand, and generally not to make mistakes. Summer and winter, the health care for the chickens is definitely not the same. Winter protection, summer heat stress, drinking water, light, diet, ventilation, additives, etc. need to make correct adjustments. In spring, summer, autumn and winter, chickens are also susceptible to different diseases. Chicken farmers should have targeted preventive health care.
4. Health care should start from the chicken
The health care of the chicks must not be ignored, because the health of the chicken needs to lay a good foundation from the chicken stage. This good foundation is mainly manifested in the improvement of immune organs, the enhancement of immunity, the normal development of the intestines and organs. Chicken farmers usually use microecological preparations and some immune-enhancing drugs and nutrients to care for the chicks.
5. Mycotoxins are the source of all diseases of chicken
This statement is not necessarily accurate, but the effect of mycotoxins on the health of the flock cannot be overstated. Mycotoxins, even if they do not directly damage the health of the flock, cause immunosuppression, making the flock more susceptible to disease. Therefore, adding mold remover to the feed is something that chicken farmers must not ignore. After all, the mildew of corn pea meal may not be visible to the naked eye.
back to top