With the continuous development of the economy, people are moving in the direction of progress, and the chicken industry is constantly developing and progressing during the years of farming. The chicken-raising model has been transformed from the traditional free-range model to the current cage-based farming method. There are many advantages to using cage culture for farming. Today, the author will introduce farmers to the advantages of using broiler chicken cages to raise chickens.
1. High level of automation: automatic feeding, drinking water, decontamination, wet curtain cooling, centralized management, automatic control, energy saving, reduced labor costs, greatly improving the breeding efficiency of farmers.
2. The chicken flock is well-prevented, effectively preventing infectious diseases. The chicken manure and the chickens are not in contact. The automatic cleaning by the conveyor belt can make the chicken grow stronger and provide a clean and warm growing environment for the chickens.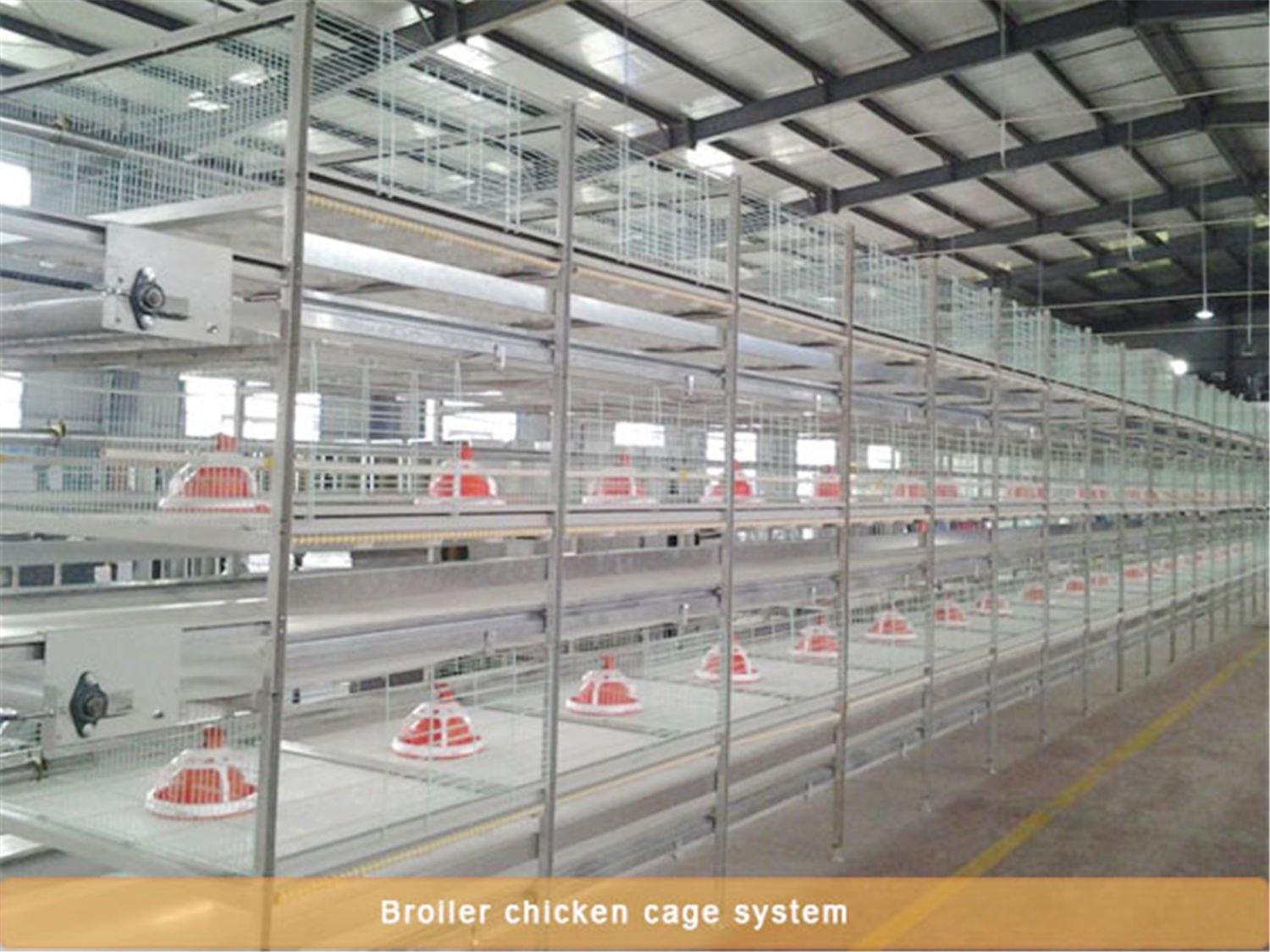 3. Save the province's site, improve the stocking density: the cage density is more than three times higher than the flattening density.
4. Farming feed: The broiler cage can save a large amount of farmed feed, and the chickens are kept in cages. The amount of exercise is reduced, energy consumption is small, and waste materials are reduced. The materials indicate that cages can effectively save more than 25% of the cost of farming.
5. Consolidation and durability: The broiler cage equipment uses hot dip galvanizing technology, corrosion resistance, aging resistance, and the service life can be as long as 15 to 20 years.
The above is the author's many years of experience in reference to poultry equipment suppliers, to summarize the advantages of broiler cages, which is also summarized in the course of many years of practice. Through the use of broiler cages for breeding, the economic benefits of farmers have been improved, and the initial investment of farmers has been reduced. It is the best choice for farmers to raise. The use of large-scale poultry breeding equipment, allowing farmers to obtain economies of scale and economic benefits, is the inevitable development trend of the future aquaculture industry.
Read more...